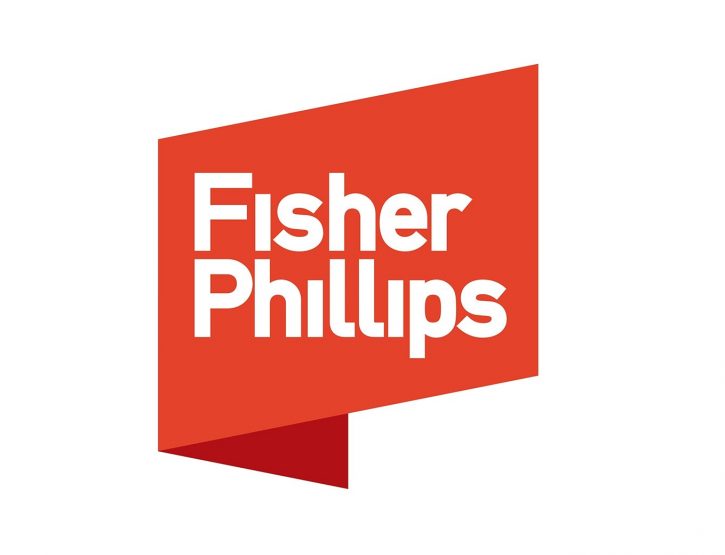 Fisher Phillips-Cleveland
Fisher Phillips is committed to providing the highest level of client service, no matter how complex the matter we handle. This means you can be confident that we understand your business and industry. We know that context is important. We take the time to learn the business environment in which you operate so that the advice we provide fits your needs.
Whether it's a class action involving thousands of potential class members, a jury trial with exposure in the millions, or a union organizing effort or strike that could cripple a company, employers with their choice of employment lawyers choose Fisher Phillips to handle their most difficult and dangerous cases.
We continuously look for ways to work more efficiently and better serve our clients. Our leadership is able to make decisions quickly to direct the necessary resources to a particular challenge. We are able to propose alternative fee arrangements that make sense and we use our broad database of experience to improve our processes.
We Are A Destination Law Firm of Choice for Labor and Employment Lawyers at the Top of Their Game. Many highly successful partners have chosen to bring their practices to our firm. They have been attracted by our entrepreneurial culture, our collegial atmosphere, the opportunity to practice with other excellent lawyers, and our transparent compensation system that rewards great client service.
We have 33 offices and we continue to expand, and we have attorneys admitted in just about every U.S. jurisdiction. We know the local courts and agencies where we practice. We also have the resources to work seamlessly across offices to handle the most complex problems. In addition, we assist our clients with respect to the global movement of employees, compliance with employment laws and codes of business ethics of other countries, and international employment contract and employee benefits issues. We have a network of local counsel on six continents with whom we partner to serve our clients anywhere in the world they operate.
Our Practice Areas:
Affirmative Action and Federal Contract Compliance, Automotive Dealership, Automotive Manufacturing, Autonomous Vehicles, California Appellate, California Employment Law, Class and Collective Actions, Data Security and Workplace Privacy, Education, Employee Benefits, Employee Defection and Trade Secrets, Employee Leaves, Employment Discrimination and Harassment, Gig Economy, Global Immigration, Government Relations, Healthcare, Higher Education, Hospitality, International Employment, Labor Relations, Litigation of Employment Disputes, Mergers, Acquisitions, and Downsizing, Other Practice Areas, Other Services, Pay Equity, Prevention and Compliance, Retail Industry, Staffing and Contingent Workers, Wage and Hour Law, Workers' Compensation Cost Management, Workplace Safety and Catastrophe Management
Our Offices:
Atlanta, Baltimore, Boston, Charlotte, Chicago, Cleveland, Columbia, Columbus, Dallas, Denver, Fort Lauderdale, Gulfport, Houston, Irvine, Kansas City, Las Vegas, Los Angeles, Louisville, Memphis, New Jersey, New Orleans, New York, Orlando, Philadelphia, Phoenix, Portland, Sacramento, San Diego, San Francisco, Seattle, Tampa, Washington, D.C. (1) and Washington, D.C. (2)
Our Featured Attorneys: 
Michael V. Abcarian, Mason G. Alexander, Craig R. Annunziata, Clarence M. Belnavis, Thomas J. Birchfield, Charles S. Caulkins, Brian J. Finucane, Todd A. Fredrickson, Rosemary S. Gousman, Christopher C. Hoffman, Samuel N. Lillard, Todd B. Logsdon, Jeffrey E. Mandel, Michael S. Mitchell, Timothy J. Murphy, Steven M. Nobil, Jonathon P. Pearson, Mark J. Ricciardi, Stephen J. Roppolo, Andria Lure Ryan, Christopher P. Stief, Kim Kiel Thompson, Jeffrey R. Thurrell, Pavneet Singh Uppal, William D. Wright
Our Featured Articles and Resources:
Avoiding Workplace Violence: Tips And Best Practices For Hospitality Employers – December 2018
Business Use of E-Scooters Presents New Challenges for Employers – December 2018
Would You Like Fries And A Political Opinion With That? Regulating Employee Buttons, Pins, And Insignia In The Workplace – November 2018
EEOC Lawsuit Push Takes Aim At Hospitality Employers – September 2018
Is Your Company Car Exposing Sensitive Data to Hackers? – July 2018
"Hands Off, Pants On" When Guests Sexually Harass Your Hotel Employees – June 2018
Hiring Minors in the Heat of Summer: What Employers Need to Know – June 2018
A Step-By-Step Guide to Terminating Employees for Theft (Part One) – May 2018
Employee Training is Key to GDPR Compliance – May 2018
Avoiding The Blame Game: How To Limit Your Liability To Other Companies' Employees – January 2018
Surf's Up! Don't Become the Next Victim of a Surfing Suit – December 2017
5-Step Plan to Address Growing Sexual Harassment Concerns – December 2017
The Die-Hard Survival Guide to This Year's Office Holiday Party – December 2017
Defending Trade Secrets in the Gig Economy – November 2017
Legal Perspective on the Health, Safety & Security Responsibilities for the US Mobile Workforce – November 2017
Radical Candor in the Workplace: How "Being Nice" to Employees May Place You in Legal Jeopardy – November 2017
What American Companies Need to Know About the EU's New General Data Protection Regulation – November 2017
The Sharing Economy and Discrimination Concerns: What Can You Do? – July 2017
"Civil" War at the Workplace: Enforcing Civility Rules in Light of Federal Roadblocks – July 2017
Walking the E-Verify Tightrope: The Balance Between Compliance and Avoiding Discrimination Claims – July 2017
Workplace Violence Occurring At Alarming Rate: Time For Employers To Be Proactive – June 2017
Scaling the Wall of Conflicting Tip-Credit Provisions – February 2017
Supreme Court Agrees to Wade into Class Action Waiver Conflict – January 2017
Establishing "Workweeks" for Exempt Employees – January 2017
FLSA Exemption Changes the Election – November 2016
On the Sideboard: Tip Deductions, Side Work, and Meal Credits – August 2016
Accommodating Transgender Guests in Hotel Restrooms, Locker Rooms is a Balancing Act – August 2016
Major Changes in Attitudes and Approaches to Workplace Violence Prevention – May 2016
Pilot Program May Soon Help Streamline Employment-Based Visa Process – May 2016
Wage and Hour Woes – March 2016
It's Time for Employers to Go to the Next Level in Preventing Workplace Violence – March 2016
OSHA's Recordkeeping Posting Required on February 1: Are You Ready? – January 2016
Employers Reminded of Workplace Violence Dangers – December 2015
Limiting Off-Duty Access to the Hotel – August 2015
Would You Drop to the Floor If Shooting Broke Out In Your Workplace? – August 2015
Taking Care of Employees Assigned Abroad – June 2015
Employee Theft – Protecting More Than Property – February 2015
What Hotel Leadership Should Know About the Emerging Trend of Assault and Battery Claims – January 2015
What You Should Know Before Monitoring Your Employees and Guests – November 2014
Tattoos, Haircuts, and Head Coverings – July 2014
What Came First – Management Discipline or the Employee Complaint? – June 2014
Deep Fried Discrimination Claim: Lisa T. Jackson v. Paula Deen, et al. – March 2014
State of the Unions – New Tactics Target Unorganized Workers – March 2014
When is a Union Not a Union? When It's a "Worker Center." – March 2014
Wash Your *!&# Hands! Employers and the Flu – January 2014
Let me Take a Look at that Tattoo – December 2013
Rethinking Benefit and Leave Policies for Same-Sex Spouses – December 2013
Was it a Good Year or a Bad Year? The 2013 Employment Law Year in Review – December 2013
What the Bleep? – December 2013
Count the Cost before Waging the War – November 2013
Healthcare Reform: New Notice Obligation – November 2013
"Late Breaking" News – November 2013
Why Would Employees Tease About Nooses in 2013? – November 2013
Love is in the Air: Workplace Romance Policies – October 2013
Managerial Exemption and Class Actions – October 2013
Is There an Intern in Your Future? – September 2013
Healthcare Reform and What it means to Employers – August 2013
Curbing Abuse of Intermittent FMLA Leave – July 2013
Keeping Your Students Safe from Child Abductions – July 2013
Handling Misconduct By (Someone Else's) Employees – July 2013
Social Media and Trade Secrets – July 2013
Becoming a Resume Lie Detector – June 2013
Cussing Your Employees Out May Get You Sued… – May/June 2013
Upgrading Through Free Agency: Seasonal Hires in a Down Economy – March/April 2013
Let Me Take a Look at That Tattoo – January/February 2013
Name, Rank and Serial Number: What you should and should not disclose when providing references – January/February 2013
Healthcare Benefits Update: Will You Be Ready in 2013? – December 2012
Stretching the Limits on Flexible Work Arrangements – November 2012
Automatically Deducting for Meal Breaks Can Be Costly – October 2012