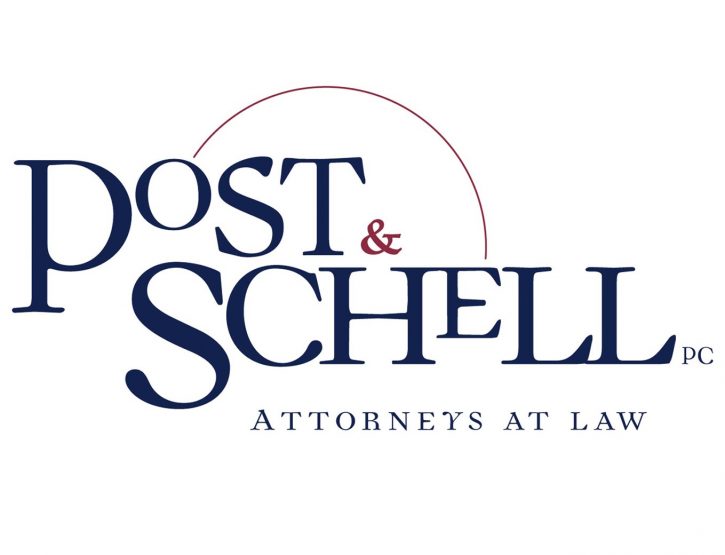 Post and Schell-Allentown
Post and Schell is committed to legal excellence. We provide sophisticated legal services and strategic counseling to highly regulated industries and their directors, officers, and stakeholders regionally, nationally and internationally.
Post & Schell attorneys fuse sophisticated expertise and judgment with detailed, real-world operational knowledge of the industries they represent, thus ensuring proficient and efficient close strategic and tactical collaboration with industry Board, C-Suite, and management representatives, and other critical stakeholders.
Our Practice Areas:
Food & Beverage, Hospitality, Hotel Operations, Insurance, Labor & Employment, Intellectual Property & Technology (Including PCI)
Our Featured Attorneys:
Marc Perry, Charles Spitz
Our Offices:
Allentown, Harrisburg, Lancaster, Philadelphia, Pittsburgh, Princeton, and Washington D.C.
Our Featured Articles and Resources:
Beware of the ICE: Hospitality and Retail Industries Need to Prioritize Immigration Compliance – May 2018
Sex Trafficking Continues to Raise Significant Concerns for the Hospitality Industry – April 2018
Steps Employers Can Take to Prevent and Respond to Claims of Sexual Harassment– December 2017
No Sexual Harassment, but Retaliation Claim Survives – September 2017
Cloud Control: Data Security Hazards and How to Avoid Them – August 2017
Inconsistent Performance Standards Dooms Defense Case – August 2017
Liability for What Goes on Behind Closed Doors: Sex Trafficking and the Hospitality Industry's Privacy Tightrope   – April 2017
Employment Taxes: A Look at Changing Enforcement Patterns – March 2017
Employers Required to Use New Form I-9 – January 2017
Department of Labor Announces Final Overtime Rule – May 2016
Social Media and the NLRA Lessons for Hospitality Employers – March 2016
FCC Keeps Blocking Hospitality Wi-Fi Blocking – February 2016
DOJ's New Appetite for Prosecuting Food Companies and Their Executives – January 2016
States' Real ID Act Non-Compliance Could Impact Company Employees/Travel Agencies – January 2016
FCC Takes on Hospitality Wi-Fi Management Again: More Sanctions, Unresolved Concerns – November 2015
Takeaways for the Hospitality Industry from FDA's Draft Food Labeling Guidance – September 2015
Best Practices for Mobile Device Data Security – July 2015
Recent Development in FTC vs. Wyndham Underscore Importance of Cybersecurity Vigilance in the Hospitality Industry – April 2015
Hospitality Industry Remains in the Cross Hairs of Department of Labor Following Wage Violation Study – December 2014
NLRB's McDonald's Joint Employer Decision Sends Shock Waves Through Franchise Community – September 2014
Recent Hotel Incidents Serve as Cautionary Tales of Carbon Monoxide Health and Legal Risks – March 2014