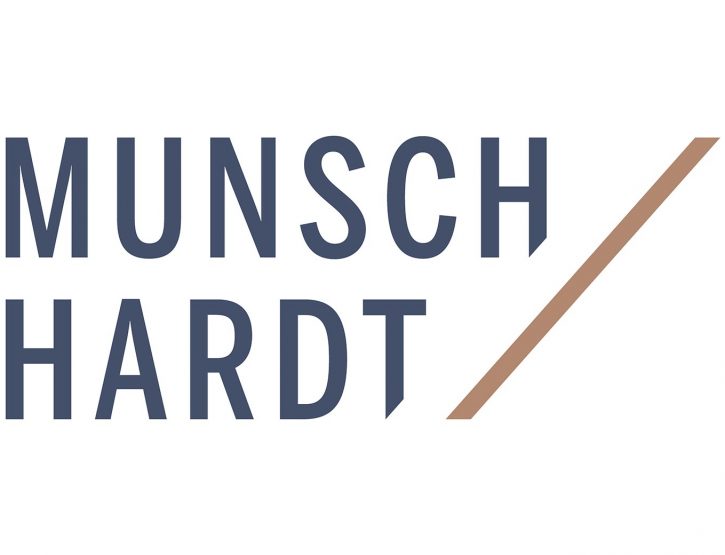 Munsch Hardt Kopf & Harr
When Munsch Hardt was established, our founders sought to develop a more energetic, agile and responsive firm focused on addressing the actual needs of clients and providing practical and creative solutions for day-to-day business legal needs. Today, this approach and vision remain the same. With a rolled-up-sleeves attitude, we strive to (i) be innovative in strategy and the delivery of services, (ii) possess a true understanding of our clients' business objectives, (iii) provide services at a price point that makes sense within the market and (iv) deliver outcomes that exceed client expectations.
Our Attorneys + Clients
Equipped with more than 125 attorneys, the Firm focuses on representing commercial clients on any legal issue they face during the life cycle of their business, from start-up ventures to established institutions with legal needs across Texas and around the globe. Our clients are active in multiple industries, ranging from energy, real estate, and financial services to manufacturing, technology, and transportation. We invite you to visit our "Clients" page to view a representative list of the companies and organizations we currently serve.
Recognition + Culture
We are very proud of the work our attorneys conduct on behalf of our clients. Their commitment to excellence continually receives recognition among numerous industry- and peer-based directories, including Chambers USA (2005-2018) and U.S. News – Best Lawyers® "Best Law Firms", published by Woodward/White, Inc. (2010-2019) to name a few.
Our Featured Attorneys:
Craig A. Harris
Practice Areas:
Bankruptcy, Restructuring & Insolvency, Corporate and Securities, Environmental, Finance, Immigration, Intellectual Property, Labor& Employment, Litigation, Real Estate, Tax
Our Featured Articles and Resources:
No One Likes Surprises – Corporate Counsel Lessons Learned by Clients – June 2019