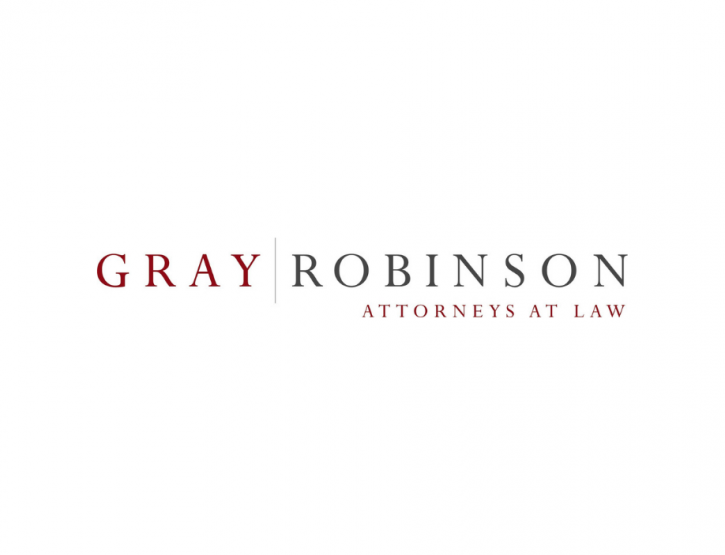 Elizabeth A. DeConti
Elizabeth DeConti has spent more than 20 years focusing her law practice on the unique area of alcohol beverage and food regulation. She is a shareholder in the Tampa office and is one of the original members of the firm's Alcohol Beverage and Food Team. Prior to joining GrayRobinson, she was a partner with the Tampa office of Holland & Knight and a judicial clerk for the Honorable Antoinette L. Dupont, chief judge of the Connecticut Appellate Court. She earned her bachelor's cum laude and with distinction in Renaissance Studies from Yale University in 1993 and then received her juris doctor cum laude in 1996 from the University of Miami School of Law, where she was a Harvey T. Reid Scholar.
Elizabeth concentrates on litigation, compliance, and promotions matters related to the rules, regulations and business practices governing the marketing, sale and consumption of malt beverages, wine, distilled spirits and other regulated products in the alcohol and food industry. She represents major alcohol suppliers, wholesaler retailers, marketing companies, and other members of the hospitality industry.
Elizabeth's litigation experience in complex commercial, franchise, and intellectual property (in state and federal courts and before administrative agencies throughout the United States) gives her a strong background in drafting contracts related to advertising, distribution, importation and related issues associated with the food and beverage industry. In addition, Elizabeth has a national reputation in the area of alcohol-focused advertising and promotions and frequently advises clients on regulatory compliance issues associated with software development and digital and social media. Additionally, she is a sought-after advisor on the intersection of state and federal alcohol regulations and Federal Trade Commission regulations as they pertain to sweepstakes, contests and other games.
Elizabeth is fluent in Italian and French and advises European clients on international and domestic matters. Her international experience has included the negotiation, sale and purchase of Italian wineries, liaising with Italian law firms on litigation matters pending in Italy and the United States; representation of several German breweries; and advising and counseling foreign entities seeking to export products from Western Europe into the U.S.
Elizabeth is a member of The Florida Bar and The Connecticut Bar and is admitted to practice before the U.S. Supreme court and the U.S. Court of Appeals for the 11th Circuit, as well as the U.S. District Courts for the Northern, Middle, and Southern Districts of Florida. Additionally, she is a member of the American Bar Association, the Federal Bar Association and the Hillsborough County Bar Association. She is also a frequent lecturer to the alcohol beverage and hospitality industries.