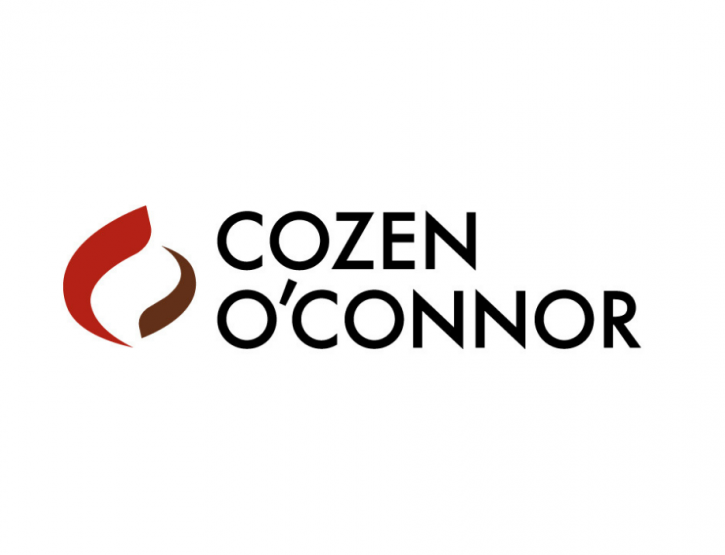 Cozen O'Connor
Ranked among the top law firms in the country, Cozen O'Connor has 575 attorneys in 22 cities on two continents. We are a full-service firm with nationally recognized practices in litigation, business law, and government relations, and our attorneys have experience operating in all sectors of the economy. Our diverse client list includes global Fortune 500 companies, middle-market firms poised for growth, ambitious startups, and high-profile individuals.
In an industry built on talk, Cozen O'Connor has made its name by doing. We have built our firm one case, one victory at a time. Our attorneys have impeccable academic credentials and are able to combine intellectual rigor with practicality and efficiency. We provide sophisticated, business-minded advice aimed at one simple goal: getting the right result for our clients. No matter how complex, contentious, or critical the undertaking, we persevere until the job is done.
What you've built, we can defend. What you envision, we can help construct.
Business Law. The firm serves as a trusted advisor and lead dealmaker on behalf of an impressive roster of national and international corporate clients. Our attorneys are recognized as among the country's most practical and creative corporate practitioners.
Litigation. Cozen O'Connor's historical roots are in litigation, and we are widely known as one of the top trial firms in the country. This firm has more attorneys in the American College of Trial Lawyers and more attorneys who have led major trials than any other comparably sized firm.
Government Relations. Cozen O'Connor Public Strategies is a bipartisan government relations firm based in Washington, D.C., with strength through the mid-Atlantic region. The group serves clients on the federal, state and local level and before both the executive and legislative branches of government.
Our Featured Attorneys:
Kendall Kelly Hayden
Our Featured Articles:
New York AG Files Lawsuit Against Dunkin' Donuts For Attacks On Customer Accounts – November 2019
Five Tips For Protecting Your Company's Trade Secrets – September 2018
Workplace Violence Fatalities Up in 2016 – April 2018
Performance Evaluations Can Pose Trouble for Employers – December 2017
Cybersecurity Best Practices — How General Counsel Can Prepare For The Worst – November 2017
An Often Overlooked Tool in Workplace Safety Prevention: The Near-Miss Investigation – October 2017
The Importance of Reporting Workplace Injuries – October 2017
Protect Against Cyber Attacks: A New Guide to Help Small Businesses – September 2017
Is Your Company's Hurricane Plan Ready? – July 2017
TSA Under Pressure from Congress – Again – March 2017
White House Pushes for Ban on Non-Competes – November 2016
Limiting Employees' Hours to Dodge the ACA's Employer Mandate Could Violate ERISA – April 2016
The Safe and Accurate Food Labeling Act's Impact – August 2015
DOL Issues Final Rule Providing FMLA Rights to All Workers in Legal Same-Sex Marriages – March 2015
How to Avoid the EEOC's Radar – October 2014
E-Mail: Don't think Electronic, think EVIDENCE! – October 2014
New Employment Protections for LGBT Employees of Federal Contractors, U.S. Government – July 2014
Hurricane Season Brings HR Issues – June 2014