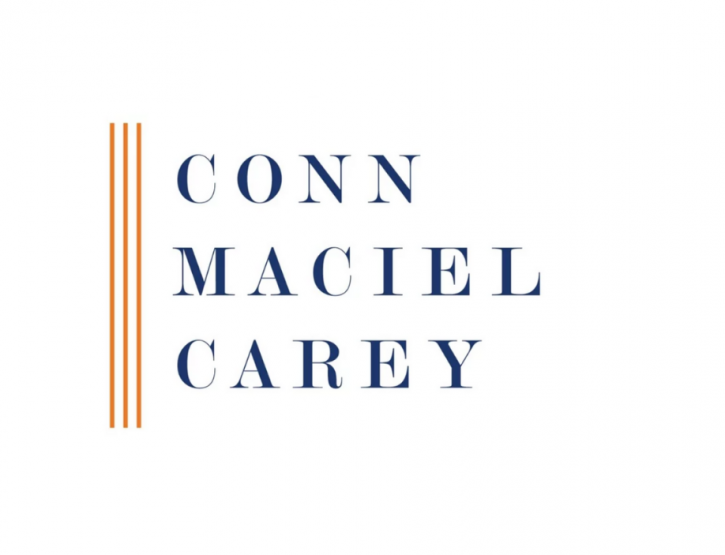 Conn Maciel Carey
Conn Maciel Carey is a boutique law firm focused on Labor & Employment, Workplace Safety, and Litigation. The clients we serve — from multi-national organizations to individuals — seek us out for strategic guidance ranging from day-to-day employment counseling to managing government regulatory investigations to leading complex litigation. What sets us apart is our special emphasis on workplace challenges, our creativity in crafting positive solutions, and our passion for serving our clients' interests.
Conn Maciel Carey's national Labor & Employment Practice Group represents employers in all aspects of the employment relationship. The firm works to create dynamic solutions for difficult workplace challenges facing employers. Our litigators defend employers in lawsuits filed in both federal and state courts. We also advise unionized and non-unionized workplaces regarding management's rights under federal labor law.
Conn Maciel Carey has experiences litigation counsel ready to step in when formal judicial proceedings, mediation or arbitration become necessary to resolve a claim or dispute. With many decades of experience among its lawyers, the firm stands ready to assist our clients in nearly any kind of workplace case, whether an employment matter, OSHA proceeding, or commercial dispute.
Workplace Safety and a maze of OSHA and other related regulations and laws, as well as milti-agency inspections, months-long investigations and significant enforcement actions can make or break any company. Add in state and local regulations, along with the need to ensure that employees are regularly trained and working in compliance with internal policies and OSHA's regulations, and a company can easily drown in safety matters.
Practice Areas:
Litigation, Labor and Employment, OSHA, MSHA
Our Featured Attorneys:
Eric J. Conn, Kara M. Maciel, Jordan Schwartz, Aaron R. Gelb
Our Featured Articles & Resources:
March Update on How Employers Can Respond to COVID-19 with FAQs – March 2020
How Employers Can Respond to the 2019 Novel Coronavirus Outbreak – February 2020
Court Stresses the Need for a Business to Provide an Accessibility Statement on its Website – January 2020
California Employers Are Not Required To Reimburse Restaurant Workers For The Cost Of Slip-Resistant Shoes Under Labor Code Section 2802– October 2019
On the Basis of Personal Appearance – August 2019
Repeat Offenders: Commonly Cited OSHA Standards in the Hospitality Industry & How to Avoid Them – June 2019
Tips, Service Charges, and Automatic Gratuities Continue to Cause Problems for Employers – November 2018
Lasting Effects of the #MeToo Movement – November 2018
Court Finds that Restaurant Complied with California Law by Requiring Employees Purchasing Discounted Meals to Eat their Meals on Premises – August 2018
Mitigating Risk for Rogue Employee Speech – August 2018
New Wave of ADA Website Lawsuits  – June 2018
CAL/OSHA Compels Hospitality Employers To Clean Up Their Act, Ergonomically Speaking  – May 2018
Accommodating Pregnancy Under State and Federal Law  – October 2017
Hurricanes Headaches: HR FAQs For Employers – September 2017
Businesses Should Prepare For Predictive Scheduling Laws – September 2017
A New Trend – States Banning Questions Regarding Salary – May 2017
Workplace Harassment 101 – July 2017
A New Trend — States Banning Questions Regarding Salary – May 2017
Cybercrime and Data Breach – A Rising Threat To All Employers – May 2017
Revisit Food Allergies and Accommodations for Guests and Employees – October 2014