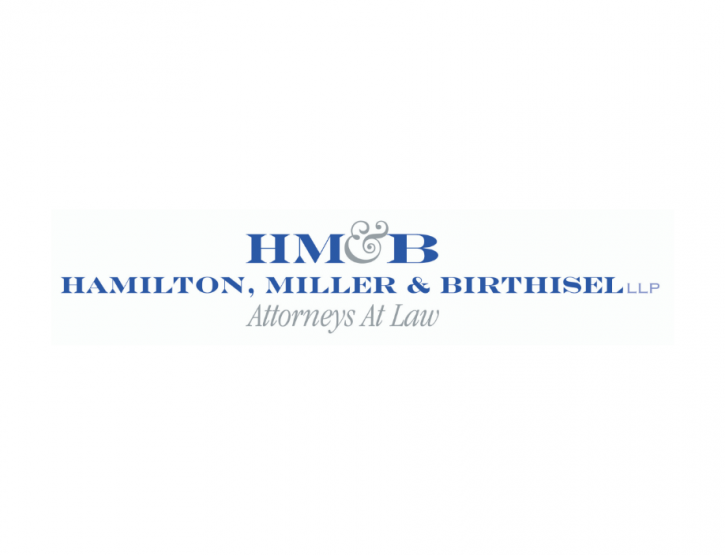 Hamilton, Miller, and Birthisel
Hamilton, Miller and Birthisel are trial lawyers. Our attorneys have dedicated their entire careers to specializing in the areas of admiralty/maritime law, personal injury defense, premises liability, insurance defense and coverage, fraud, transportation/trucking and commercial litigation and transactions.Hamilton, Miller and Birthisel lawyers are available to discuss any aspect of your case 24/7. HM&B's emergency action response team can investigate any situation immediately, regardless of the jurisdiction and we take pride in exceeding all our of client's expectations.
Our approach means efficient case management where claims are evaluated quickly and clients are provided with the most cost-effective path to resolution. It is just one of the reasons we were named to the list of Top Ten Lawyers worldwide by one of the largest insurance carriers in the world.
Our diverse team can connect across any legal and social environment with a keen understanding of norms and cultures, whether it is working with diverse jury pools or skillfully handling international issues. In 2012, HM&B was recognized as the 3rd Most Diverse Law Firm in South Florida.
Practice Areas: Admiralty & Maritime, Appellate, Commercial Litigation, Corporate, Governmental Law, Hospitality, Insurance, Insurance Fraud & S.I.U, Intellectual Property, Labor & Employment Defense, Legal Malpractice Defense, Medical Malpractice Defense, Negligent Security, Personal Injury Defense, Premises Liability, Product Liability, Professional Liability Defense, Property & Casualty, Subrogation, and Transportation.
Our Featured Attorneys:
Jerry Hamilton
Our Featured Articles:
Strategies to Defend & Mitigate Against Sex Trafficking Lawsuits in the Hospitality Industry – November 2019
Special Handling of Hospitality Claims Involving Minor Children of All Ages – July 2018
Premises Securities Litigation – June 2018
Hamilton, Miller & Birthisel, LLP Welcomes New Additions to Miami Litigation Team – June 2018